The Roof Guttering Specialists
How To Install Gutter Stop Ends
How To Replace Roof Guttering
How To Install A Gutter Pop
Total Roof Restoration can take care of all your roof guttering needs
For all of your gutter replacement needs, we provide the services of a professional plumber. Gutter systems made of aluminium, cast iron, steel, PVC, or any other material may be replaced by us.
Total Roof Restorations has been assisting residents of Melbourne and the rest of Victoria with all of their roofing requirements for over 30 years. Total Roof Restorations has earned a stellar reputation in the roofing business and consistently delivers superior service. We have years of expertise replacing gutters, so you know you're getting the best service possible. Our work is guaranteed, unlike that of many untrustworthy, subpar contractors.
Total Roof Restoration started off as a little business, but they've since expanded to become Victoria's go-to roofing company for real estate brokers and body corporates. In addition, we have hundreds of delighted clients who have been so impressed with our service and outcomes that they have no qualms about recommending us to their friends and family.
Extensive Services
Total Roof Restoration provides the full range of roofing services for commercial, industrial, and residential clients:
New Roof Installations and Extensions
Roof Guttering and Roof Gutter Replacement
Re-roofing and Roof Replacements
Roof Restoration
Roof Repairs
Roof Pressure Washing
Get a Free Quote
Total Roof Restoration is unwavering in its pursuit of quality; accordingly, we never compromise on the standard of our work, and we only use the finest materials available. So if you're in Victoria and in need of re-roofing, roof guttering, or have any other roof query, give us a call at (03) 9555 8508 or fill out the web form and one of our helpful staff members will get back to you as soon as possible!
Guttering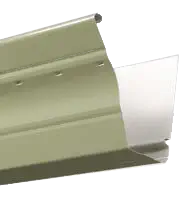 Nu-Line
Nu-Line gutters is a fascia gutter in one product this gutter can be installed directly onto roof rafters.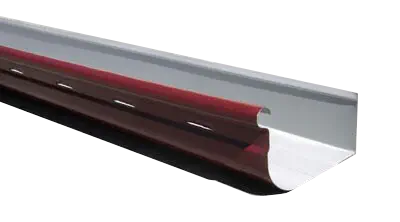 Square Line
Gutters has a square front profile which can be fitted with concealed brackets with overflow holes located at the front of the gutter.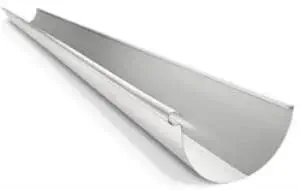 Half Round
Half round gutters design is 150mm in diameter fitted with external brackets with a fast flow effect due to the design of this gutter.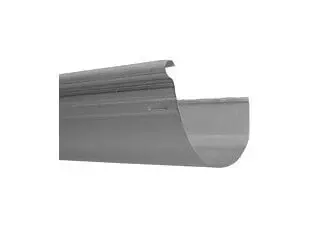 Round Line
Round line gutter design is 150mm in diameter with a flat back design this gutter does not require external brackets.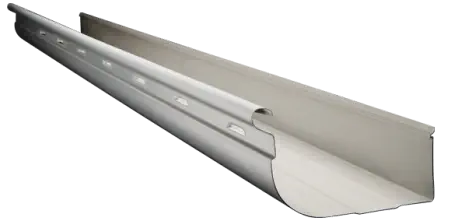 Ace Quad
Ace Quad gutter design is 150mm in diameter with a high front and overflow holes.
Down Pipes

90mm Round
Roll Form
Fascia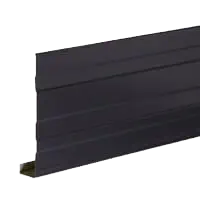 Fascia Cover
Fascia cover is designed to cover exiting timber fascia. Fascia does not require to be painted or maintained unlike the timber fascia that with time require maintenance due to fading and rot setting in.

Barge Soaker
Barge soaker are designed to beweatherproof and flash gables
Low Gloss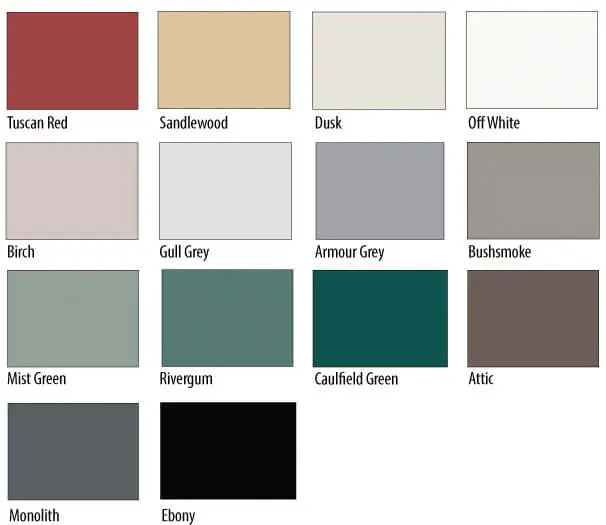 High Gloss / Low Gloss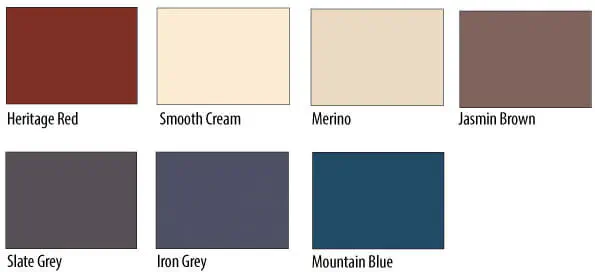 High Gloss

Roof Restoration Melbourne
Request a No-Obligation
Get in touch with us and we'll give you an honest estimate of how much roofing work will cost.